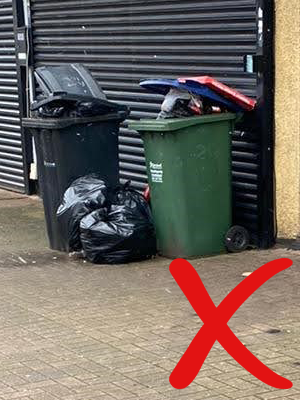 What goes in your bins?
In Sandwell we collect recycling, household rubbish and food waste every week.
If you don't know when your bins are collected, you can check your bin day using your postcode and house number.
Please put your bins at the edge of your property by 6.45am on your collection day (or 5.30am in summer).
Please make sure bin lids are closed and that all of your rubbish is inside your bin. We do not take black bags or other waste left at the side of the bin.
This information applies to houses with wheelie bins. Flats and apartments have different arrangements for their communal bins.