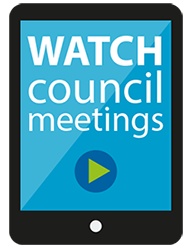 We webcast some public council meetings that you can watch live. You can find a list of meetings on the Council's committee calendar.
You can also watch previous meetings of both Full Council and Cabinet on demand by using our archives.
Who can attend council meetings
All meetings are open to the public unless excluded in accordance with the provisions of Section 100A (4) of the Local Government Act 1972. The meeting agenda page will tell you if it is open or closed.
The council has a variety of meetings for different committees. All meetings are published in the committee event calendar, you can also search for meetings by committee.