Sandwell has a proud history of supporting individuals and families resettling. Everyone who seeks to make our borough their home is welcome here – no matter where you are from in the world.
The Sandwell Borough of Sanctuary Partnership is a partnership between the council, local community groups and residents who want to make Sandwell a more welcoming place for all. A 'Borough of Sanctuary' is a borough which provides a welcoming place of safety for people who are asylum seekers, refugees, and migrants.
Download a copy of the Sandwell Borough of Sanctuary Strategy
If you are a resident or community group and would like to be involved in the Sandwell Borough of Sanctuary Partnership, please email Bossandwell@gmail.com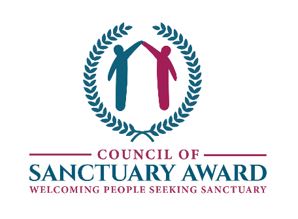 Sandwell Council is a recognised Council of Sanctuary. We are committed to celebrating the contribution of refugee and migrant communities across the borough and work alongside communities and local organisations to support individuals and families who live in Sandwell.
More information can be found at Sandwell City of Sanctuary.