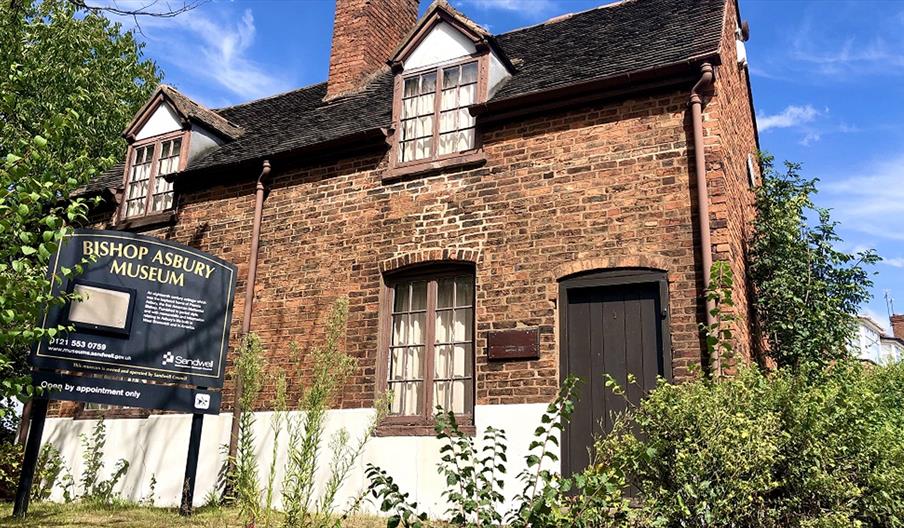 An 18th century cottage which was the boyhood home of Francis Asbury, the first American Methodist Bishop. Asbury is virtually unknown in Britain but has his own statue on the Capitol in Washington. He is considered important in the founding of an independent American nation.
The cottage is furnished in period style, and has memorabilia and information relating to Asbury's life in West Bromwich, America and in the cottage itself. There's also information relating to the rise of Methodism in the Black Country, and links to John Wesley's life and times, and visits to the local area.
The cottage is believed to date from the early 18th century. It is a simple artisan's dwelling, constructed of brick, tile and timber. When it was built, it was part of a short terrace, but the other cottages have since been demolished to make way for the widening of the Newton Road.
The cottage is very small, and has no visitor facilities. Parking is limited to the Malt Shovel public house next door if you're a patron. Access to the cottage is up a flight of steep steps into the garden.
We regret that there is no disabled access at present.
Find out about the accessibility of the site with our access statement
Contact details
Bishop Asbury Cottage,
Newton Road, Great Barr B43 6HN.
Call: 0121 556 0683 (Wednesbury Museum)
Show me the Cottage location on Google Maps
Opening times
Open by appointment only for group visits (this attracts a charge and includes an introductory talk).
The cottage is also open on special open days usually in May and September for free (listed below).
Open days for general visitors. Entry Free
sadly there will be no group bookings or general open days in 2020 - however we will be offering a virtual tour as part of Heritage Open Days in September.
Check our Facebook page for any open day details, call Wednesbury Museum on 0121 556 0683, email us at museumarts_tourism@sandwell.gov.uk or check out our current activities listings.