Watch live council meetings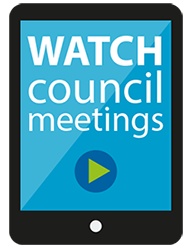 We webcast some public council meetings that you can watch live. You can find a list of meetings on the Council's committee calendar.
You can also watch previous meetings of both Full Council and Cabinet on demand by using our archives.
Information for members of the public and press attending public meetings
Officers continue to review the advice previously provided to ensure that members of the press and public can attend and observe Council business safely.
For all Council and Committee meetings, members of the press and public are requested to arrive and queue up at the public entrance (signposted) to the Council House, Oldbury. The door for entrance will be opened 10 minutes prior to the meeting for you to take a seat in the public gallery.
Attendees are encouraged to take a lateral flow test on the day of the meeting they are planning to attend. If you have a positive test or symptoms of Covid-19, please do not attend the Council House.
You are strongly encouraged to wear a face covering upon entering the building and for the duration of your visit especially when 2m social distancing cannot be maintained (unless exempt or experiencing severe difficulties communicating). Seating in the public gallery will be on a first-come, first-served basis.
You are able to view meetings of Cabinet, Council, Audit and Risk Assurance Committee and Planning Committee, live (or retrospectively) online.