Watch live council meetings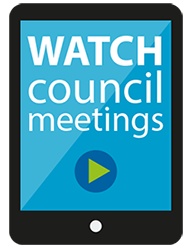 Watch the virtual full council meeting on Tuesday 23 March at 6pm.
Watch live council meetings
We are now using Microsoft Teams to provide live broadcasts of our main committee meetings. The public link for access will be added to the agenda sheet for each meeting, as listed on the Council's committee calendar. For those invited to participate in a specific meeting, further information will be sent directly prior to the scheduled start time.
You can find out more about council meetings by visiting our Committee Management Information System – (CMIS) pages.
Please be aware that we are currently working to implement this new system and may experience operational issues. We thank you for your cooperation and welcome your feedback.
You can also watch previous meetings of both Full Council and Cabinet on demand by using our archives.