Tributes paid to committed and dedicated Councillor Ann Shackleton
Published 18th November 2022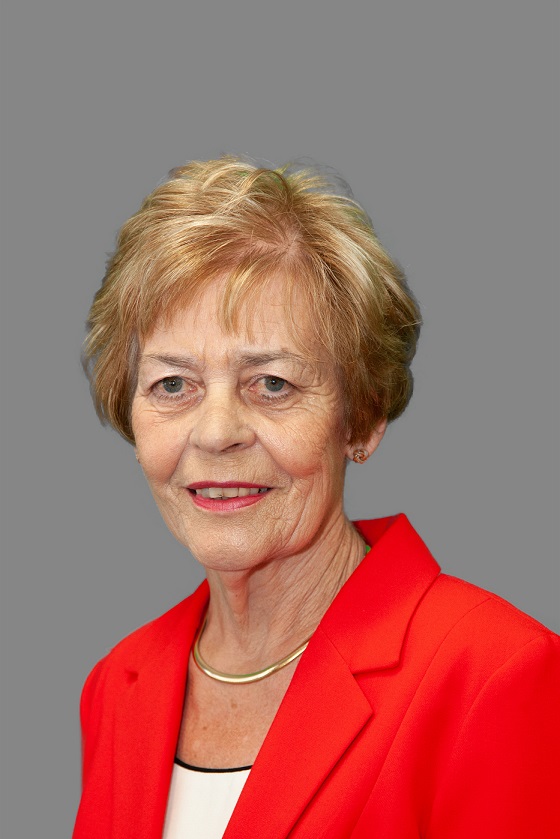 Heartfelt tributes have been paid to a committed and dedicated senior Sandwell councillor who has died.
Councillor Ann Shackleton, aged 78, passed away on Wednesday (16 Nov). She had served as a Labour councillor in the Cradley Heath and Old Hill ward for 18 years, since being elected in 2004.
She had been Chair of the Children and Young People Scrutiny Board since 2020, and had previously been the Cabinet Member for Adult Social Care from 2016-2019, Chair of Rowley Regis Town Scrutiny Panel from 2012-2013 and Deputy Mayor in 2011-2012.
Locally she had been a member of the Friends of Haden Hill House and Park, Friends of Mary Macarthur Gardens and was actively involved in achieving the Asset of Community Value Status for the Haden Cross Pub to defeat proposals to build a supermarket and houses on the car park.
Sandwell Council Leader, Councillor Kerrie Carmichael, said: "Ann has always been a special person willing to help the residents of Cradley Health and Old Hill. She treated the residents more like friends rather than her constituents and nothing was ever too much trouble. She was a role model for women in politics and personally taught me a lot. I am terribly sad about Ann's death and will miss her always. We were friends for a long time and I have very happy memories of her."
Sandwell Mayor, Councillor Richard Jones, added: "Councillor Ann Shackleton was a long-serving, dedicated and well respected member of Sandwell Council. She was totally committed to the people of Cradley Heath and Old Hill, and worked tirelessly to help her constituents and their families. I send my sincerest condolences to her family and friends."
A teacher by profession, she was head teacher of Corbett Primary School, Smethwick before becoming a councillor in 2004.
Councillor Shackleton championed the work of the Cradley Heath's women chainmakers and helped commission the statue of 1910 strike leader Mary Macarthur.
Other senior council positions Councillor Shackleton held included:
Chair of Education and Lifelong Learning Scrutiny 2004-2007; Cabinet Member for Employment and Skills 2007-2008; Cabinet Member for Employment, Skills and Partnerships 2008-2010, Deputy Town Lead for Rowley Regis 2009-2010 and Cabinet Member for Youth, Culture and Leisure 2010-2011.
Councillor Shackleton had been suffering with cancer before she died. She is survived by her husband Mike, a son and daughter, and four grandchildren.