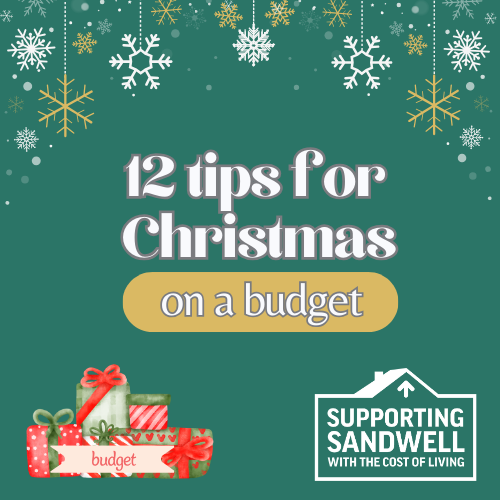 A fun family Christmas
Christmas is a wonderful chance to spend time with our family and friends, but it can become an expensive time.
Christmas doesn't have to be so pricey – especially when the rising cost of living is putting pressure on many household budgets.
Here are just 12 ideas to help families ease the pressure while still having lots of fun:
Agree that everyone sets a spending limit on gifts – your loved ones wouldn't want you to risk going into debt.
Consider buying gifts for children only.
Hold a family 'Secret Santa' instead of buying gifts for every person.
Tree decorations or home baking can make great gifts.
Give the gift of time – homemade vouchers with a promise of a week of dog walking, babysitting or a home-cooked meal.
Give a gift to a whole family, rather than presents for everyone.
Use children's artwork as wrapping paper or cards and ask children to help make decorations.
Christmas lunch – if you are having family or friends round, ask them to each bring a dish.
Only buy the food you need and use up leftovers.
Shop around for food items – there are often a lot of deals, multi-buys and bulk deals. Consider teaming up with a friend or a family member to go halves on these deals.
Search online for free fun family games to play.
Visit your local library and join in the free Christmas activities.
Don't forget to check out our free Holiday Activities.
And finally, please beware of loan sharks or illegal money lenders who often target people at this time of year.
Visit our Supporting Sandwell information hub for more cost of living advice on support available and tips on budgeting, avoiding/managing debt and making the most of your money.